Alright, if I may so indulge, I suppose I can dream a little about a birthday wishlist, right?
I've been shunning the idea of turning a year older. 23 seems so… demanding. Of myself, of course.
Sure society has a large role in shaping our expectations and demands of ourselves, but I tend to take these a little further in setting my own goals and expectations. I love a challenge and often hold myself to the highest standards as a way of self-improvement and entertainment.
What it all comes down to is that the idea of turning 23 is a little terrifying. When I was younger, I thought I'd be more committed at this age – to a career, a solid path for the future, and on my way to marriage.
While none of these things have actually solidified at the mark of one week before my 23rd birthday, I feel more confident, comfortable with who I am, and happy than I have in any other year of my life. So, at the end of the day, I can't say the other things really matter much at all. They'll fall in place when the time comes. Placing them on a timeline with deadlines seems rushed, misguided and, for lack of better expressions, just plain silly.
I'd like to give three cheers to a new year. A week early, of course. I'm welcoming it now.
And, okay, having a birthday party and celebrating with friends and someone really special is a nice excuse to look forward to next Saturday. As for the birthday wish list — consider it a childish indulgence — I'll never feel to old to want a few material things.
😀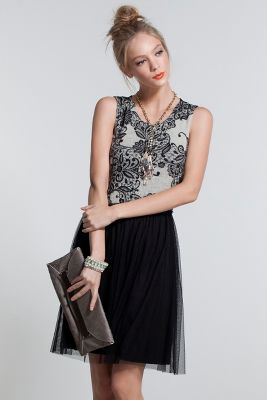 Pretty dress from my favorite, Anthropologie
Tickets to Skyfall
Perform with Taylor Swift
Get an amazing acting job
If any of these seem unrealistic, I'll just state the obvious. A dream is a goal that doesn't seem obtainable.
The only way you can grab a hold of it is if you do the unimaginable to get there.